A Tribute to Pat Padgett. A Brave Oral Cancer Patient That Inspired Us to Develop PRV111.
Our clinical trial for oral cancer opened within 3 years from the passing of a friend and a trainer, Pat Padgett. Pat battled oral cancer and lost this battle at a young age. 
Pat was the original patient who in part inspired us. Please see http://www.crossfitsouthie.com/tribute-pat-padgett-competitorwod/  . 
When asked about Privo's trial, Dr. Jason Sager, MD, an oncologist, and Pat's friend said: "I am so happy that within a short timespan, Privo's topical and local product is being studied. It might have saved Pat Padgett and has the potential to save many many others".
Vitamin D Supplements Don't Reduce Cancer Incidence, Trial Shows
December 13, 2018, by NCI Staff
A large body of epidemiology research had suggested that people with higher blood levels of vitamin D have a lower risk of cancer, said Barry Kramer, M.D., director of NCI's Division of Cancer Prevention.
However, such studies can only highlight associations, not prove cause and effect, he added. "This is why it's important to question intuitions and observational epidemiology studies, and fund large-scale trials," Dr. Kramer continued; they can conclusively show whether a treatment—in this case, a dietary supplement—truly can help to prevent cancer.
Results from the trial called the Vitamin D and Omega-3 Trial (VITAL), were published November 10 in the New England Journal of Medicine (NEJM).
Another Example of Topical and Local Anti-cancer Treatment
Can Topical Drugs Help Prevent Breast Cancer?
December 4, 2018, by NCI Staff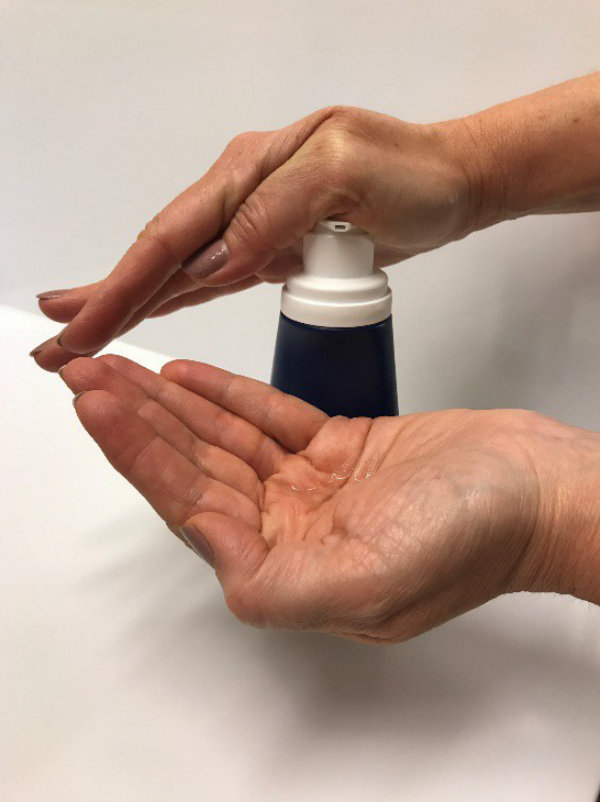 A gel form of tamoxifen, which is applied to the breasts, is being tested to prevent breast cancer.
Credit: Northwestern Medicine
The drug tamoxifen can help prevent breast cancer in women at an increased risk of the disease. But many women who stand to benefit from tamoxifen do not take the drug—a pill—because of concerns about side effects, such as hot flashes and the increased risk of blood clots and stroke.
To explore alternatives to oral tamoxifen that might have fewer side effects, researchers are testing a topical form of the drug in two clinical trials. These randomized placebo-controlledstudies are evaluating a gel formulation of tamoxifen called 4-hydroxytamoxifen (4-OHT) that women apply directly to the breasts.  
The goal of this research is to find out if delivering a form of tamoxifen topically results in the same level of the drug in the breast but leads to lower levels of the drug in the blood and other parts of the body compared with oral delivery, according to Brandy Heckman-Stoddard, Ph.D., of NCI's Division of Cancer Prevention.
"With lower levels of the drug in the body, women would potentially have fewer side effects," she added.
Testing a Topical Drug for Breast Cancer Prevention
Four years ago, Seema Khan, M.D., of Northwestern University Feinberg School of Medicine led a small study that compared the proliferation of abnormal cells in the lining of the breast duct—a condition known as ductal carcinoma in situ (DCIS)—among women treated with the gel applied to the breast skin and women treated with oral tamoxifen. (In women with DCIS, the abnormal cells have not yet spread to other tissues in the breast.)
"We found a similar reduction in the growth of DCIS cells from both the gel and the pill form of the drug, and the concentrations [of tamoxifen] in the breasts of women who were treated with the gel were quite good," said Dr. Khan, who is leading one of the new clinical trials of the tamoxifen gel. 4-OHT has the feel and consistency of hand sanitizer gel, she noted.
Women in the gel group also had lower blood levels of certain biomarkers associated with side effects than women in the oral tamoxifen group, the researchers found.
Dr. Khan cautioned that those results need to be confirmed by the randomized placebo-controlled clinical trials now underway. She also noted that the 4-OHT gel is intended for use in a specific group of women.
"This approach is for healthy women who have an increased risk of breast cancer and for women with DCIS," said Dr. Khan. "When the problem is confined to the breast, this approach would be appropriate."
Using a topical drug would not be a viable approach once breast cancer cells have broken through the duct walls, because those cancer cells can go elsewhere in the body, she explained.
"In such cases, the treatment for invasive breast cancer needs to be systemic, and the local approach does not achieve that," said Dr. Khan.  
For women with DCIS, the topical application is "a local treatment for a local condition," said Dr. Heckman-Stoddard.